India is celebrating International Yoga Day on June, 21 on a grand scale. So ahead of this day, we bring you a list of Bollywood celebrities who count up on Yoga as their secret to stay young and beautiful forever.
1. Kareena Kapoor Khan:
This Bollywood actress has to top the list. We all know how Kareena transformed from fat to fit within a short span of time. Well, the secret to her weightloss is nothing but Yoga. If rumors are to be believed, Kareena does Surya Namaskar everyday which keeps her body toned. She practices yoga everyday for an hour-and-a-half.
2. Shilpa Shetty Kundra:
We all swear by Shilpa Shetty's renowned hourglass figure. But do you know that Shilpa Shetty regularly practises yoga to maintain her curves. Yes, she has even released a CD titled, Shilpa's Yoga in 2008 to promote this healthy practice among her fans. Shilpa took on to yoga after she experienced neck problem and chronic spondylitis.
3. Lara Dutta:
Former Miss Universe is another bollywood celebrity who swears by yoga to stay fit and in shape. Lara even practiced yoga during her pregnancy. The actress has launched a prenatal yoga DVD to help would be mothers during pregnancy. The yoga practices in her DVD also helps you get back into shape after having a baby. Well, that's how Lara quickly got back in shape despite giving birth to her daughter through C-Section.
4. Nargis Fakhri
Nargis Fakhri is obsessed with hatha yoga, and swears that's the secret to her amaze-balls bod! In an interview with India Today, Nargis said, "It was pretty tough for me at first but I loved the way I felt afterwards, so I continued to go on."​
5. Bipasha Basu
Does Bipasha like yoga? She l-o-v-e-s it! A few hours ago, she posted a pic on Instagram, where she was practising yoga with the leaders of Karnataka (and before that, a really cute pic of her practicing yoga with her hubby).
6. Malaika Arora Khan 
Malaika Arora Khan is a self-confessed yoga freak, and spends a couple of hours on power yoga every day—no matter how busy her schedule! Kareena is the one who convinced Malaika about getting into yoga and now Malaika credits her for it.
7. Lisa Haydon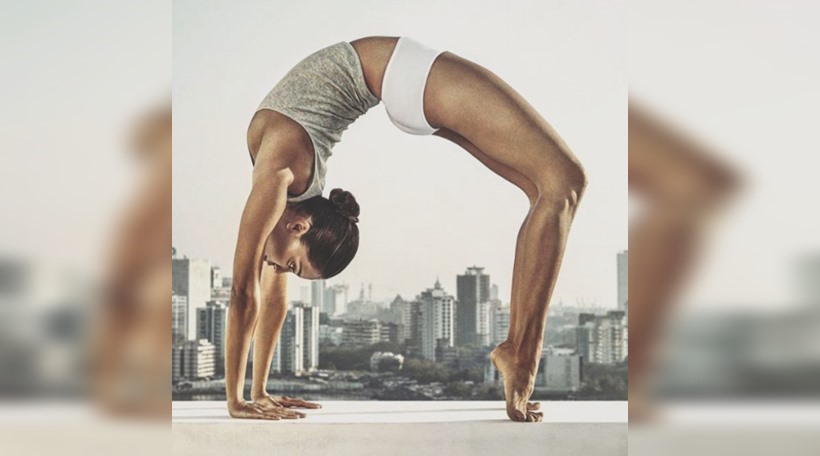 Lisa — who once wated to be a yoga teacher — practises Ashtanga yoga for one hour, thrice a week, given her busy schedule. In an interview she said, "May be, in the future, I will open a yoga school. Of late, I am into Quantum Yoga. This yoga – Quantum Yoga – too is a kind of meditation." Quantum Yoga — a spiritual system that adopts the holistic approach to health from the ancient Indian healing science of Ayurveda, while embracing the modern insights of quantum Physics. (Source: LisaHaydonDaily/Instagram)
 8. Anil Kapoor: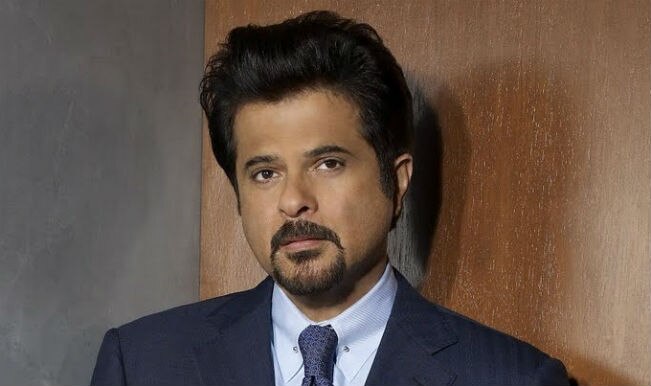 Ever wondered how Anil Kapoor looks go young and vibrant even at this age. Well, its because he practices yoga every day. The veteran actor is a strict practitioner of Bikram Yoga for several years.
9. Arjun Rampal: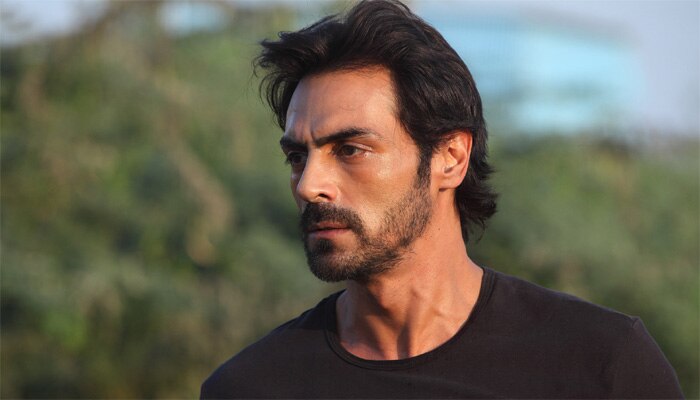 Kareena Kapoor has inspired quite a few celebrities to follow yoga and one of it is Arjun Rampal. The actress has inspired her We are Family co-actor to follow a healthy lifestyle. Arjun once stated in an interview that, "You can't work with Kareena and not do yoga. It is a given that you will have to include it in your fitness regime. She makes sure that you work out and keep fit."